ABOUT EASTERN CASKET
Eastern Casket Inc. located in North Philadelphia Pennsylvania, opened for business in 1972.

Harry & Catherine Fash are the founders of this corporation; their hard work turned a small company into established Funeral Supply business. At present Harry & Laurie Fash manage the operation, we service Funeral Homes in Philadelphia and neighboring towns, all of our products are inspected and delivered on our own trucks. We are wholesale to the trade only; all billing goes through the Funeral Home of your choice.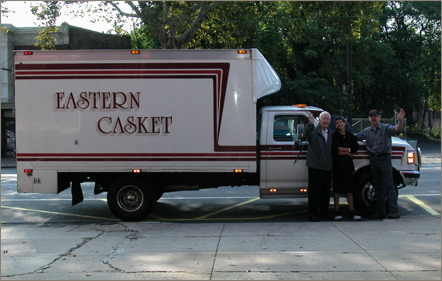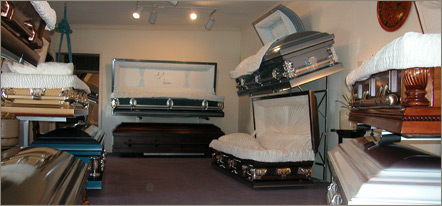 Enjoy searching our web pages, we offer a variety of products such as metal, wood and cloth covered caskets, burial clothing, name plates vinyl inscriptions and shipping cases. We are proud to feature our own patented metal rental casket, ask for it by name Simplicity +

An appointment must be made, to visit our display room which features 28 different casket styles. Showroom hours are 9 AM to 3PM Monday through Friday and a licensed Funeral Director must be present at time of selection

Enjoy looking at our casket photos if you see something you like you can contact us. Or ask your Funeral Director if they will bring you to our showroom. Our staff will be happy to answer your casket questions no prices will be quoted over the phone. Land line 215-225-3300